Are you ready for Super Saturday, Spotty style? On Saturday 22 December, our last day of senior matches for the year, we're making a day out of it. We invite you all to down to watch our First and Third XIs and catch up before Christmas takes us our separate ways, or come and join us in the evening if you're playing away. What's on?
Past players day from 1pm – we're setting up a marquee between the grounds so you can keep an eye on both matches, with refreshments available from Roy's Palace (otherwise known as Picone Pavilion), while you have a good catch up with past teammates as the silly season draws to a close.
Sponsors and Coterie thank you 1-3pm – keep any eye out for your invite if this is you! Join us in the clubrooms for some drinks and a bite to eat – it's our way of saying thank you for all the extraordinary support you give our club.
Christmas break up and raffle draw from 6pm – head into the clubrooms at the close of play. Santa will be there, and if you have a pressie for the kids make sure you get it to us early. And of course meals will be available, and the big raffle draw will take place before we say goodbye to each other for a couple of weeks.
Christmas raffle
What's the deal with the raffle? $2 a ticket, three big prizes – hampers with toys, gifts, food and vouchers – see details below. Best of all, the proceeds go back into the club's junior programs.
Get your tickets from the clubrooms the next two Thursdays, Saturdays, or whenever we're open – or message us through Facebook and we can sort something out for you.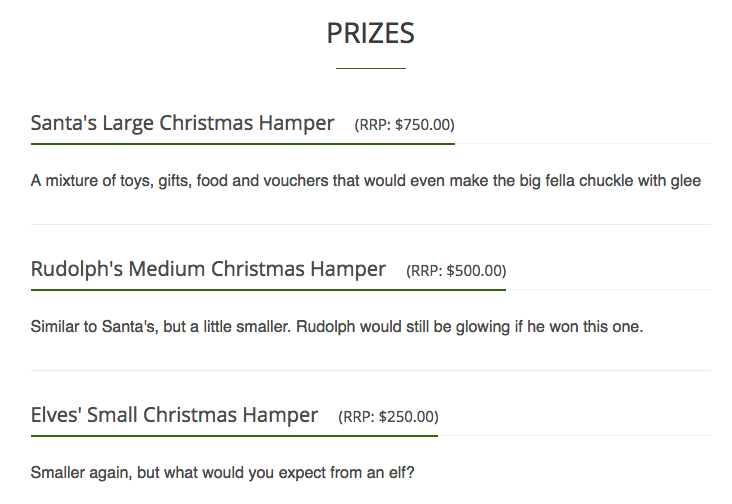 Main pic: by freestocks.org on Unsplash